Affrescato a Siena" data-parallax="off" class="rev-slidebg" data-no-retina>
Affrescato a Siena" data-parallax="off" class="rev-slidebg" data-no-retina>
Affrescato a Siena" data-parallax="off" class="rev-slidebg" data-no-retina>
Affrescato a Siena" data-parallax="off" class="rev-slidebg" data-no-retina>
Affrescato a Siena" data-parallax="off" class="rev-slidebg" data-no-retina>
Affrescato a Siena" data-parallax="off" class="rev-slidebg" data-no-retina>
Affrescato a Siena" data-parallax="off" class="rev-slidebg" data-no-retina>
Affrescato a Siena" data-parallax="off" class="rev-slidebg" data-no-retina>
Affrescato a Siena" data-parallax="off" class="rev-slidebg" data-no-retina>
Affrescato a Siena" data-parallax="off" class="rev-slidebg" data-no-retina>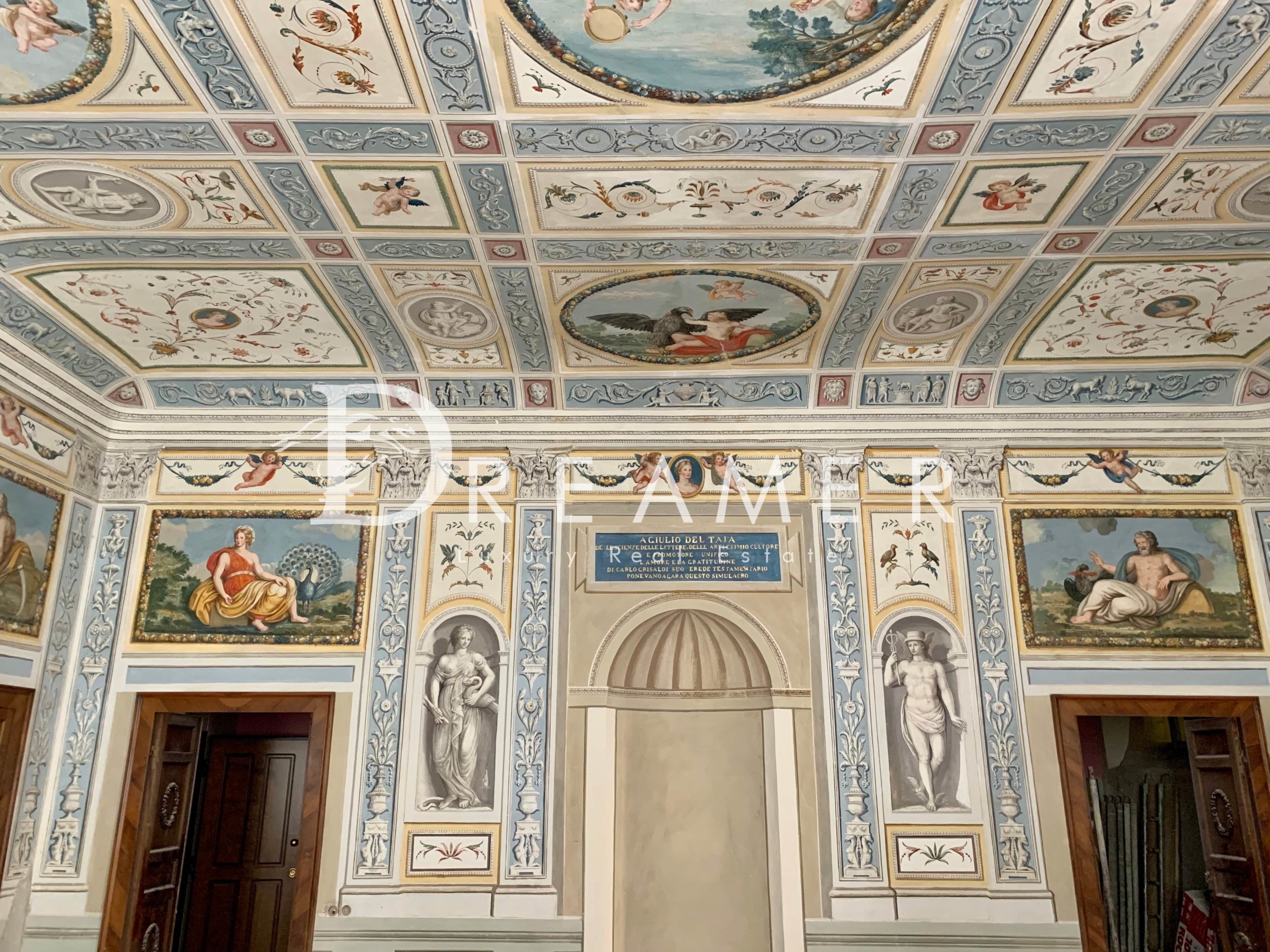 Affrescato a Siena" data-parallax="off" class="rev-slidebg" data-no-retina>
Affrescato a Siena" data-parallax="off" class="rev-slidebg" data-no-retina>
Affrescato a Siena" data-parallax="off" class="rev-slidebg" data-no-retina>
zoom_out_map
Frescoed apartment for sale in Siena on the second floor in the historic center area inside a medieval building, as evidenced by the late 1100 tower in the heart of the building itself. About 200 square meters, 2 bedrooms, 3 bathrooms, large living room and kitchen.

The apartment, which belonged to the del Taja family and has historical connotations from the 19th century, is undergoing renovation and is located in a quiet area a stone's throw from Piazza del Campo.

The property is on one floor and consists of an entrance / hallway with bathroom, large living room, large and bright with large volumes that develop in height, ceilings and walls completely frescoed in perfect condition and large windows overlooking on the way.

The hall is entirely covered with a very rich painted decoration, on which squares and tondi with mythological and allegorical representations stand out, all inserted in a moving and articulated architectural framework, the work of the painter Tommaso Paccagnini.

Large and bright frescoed room with bathroom and a modern eat-in kitchen, both very bright and overlooking the main street. A further bedroom with bathroom, and a closet to be used as a laundry area complete the house. The apartment will be finished with valuable elements, parquet floors, resins, LED lighting and antique doors of the time in excellent condition. The property includes a small cellar on the ground floor of the house and an internal parking space.