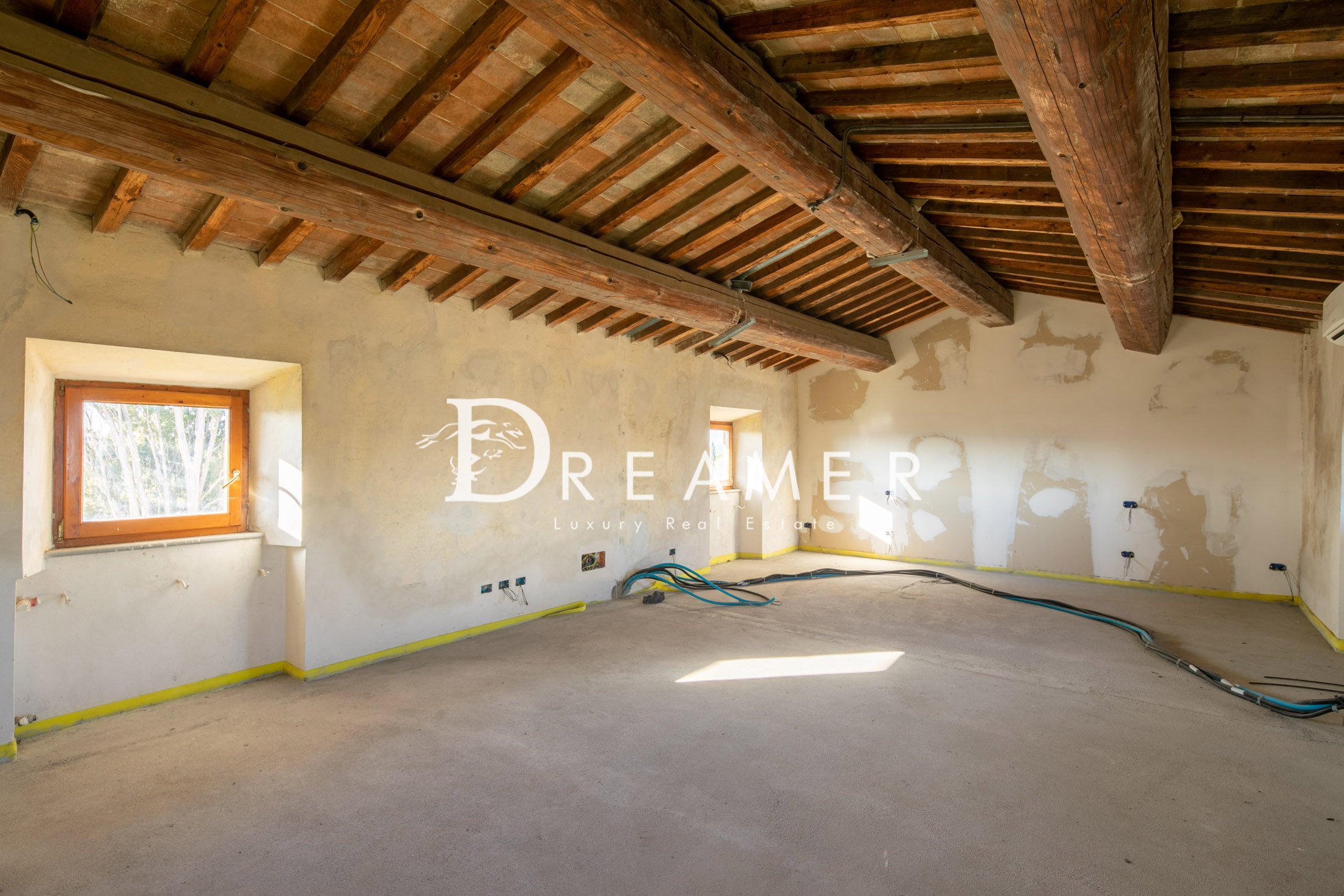 zoom_out_map
Historic Villa in Pian dei Giullari for sale near Florence. This sumptuous 14th century villa is nestled in the green hills of Pian dei giullari overlooking the city of Florence. The plan of the villa of about 500 square meters is spread over 3 levels. The front facing the garden has a large Serliana arch supported by columns, above which a large terrace rises. The facade of the building is decorated with a magnificent classic Renaissance and Corinthian portico. The building lends itself to being renovated and transformed into an entire luxurious residence with large living rooms, 4 suites on the first floor, each with a private bathroom (with the possibility of installing a hammam and whirlpool in each), respectively on the first and last floor. The ground floor includes, in addition to the main hall, additional spaces used for representation and living area. The villa houses a priceless fresco painted by Antonio del Pollaio which was most likely partially ruined in the purges of Savonarola (visible in the photos).
On the night floor, in addition to the bedrooms, a splendid large terrace overlooking the surrounding hills. The second "attic" floor could be transformed into an additional independent apartment / suite within the property; On the floor we also find further rooms and rooms to be used at will.
To complete the property we find a large 300 sqm "basement" where there is the possibility, on preference, to use it as a large garage (now used with this functionality), or transform it into a spa area, indoor swimming pool or other. This space can also be connected to the Villa by creating an exclusive underground entrance through which you can directly access the property from the garage and without having to go out into the garden to access it.
The property benefits as a whole from a land of about 3 hectares consisting of park, olive grove for common use with adjacent properties, as well as about 2,000 square meters of garden for the exclusive use of the Villa.