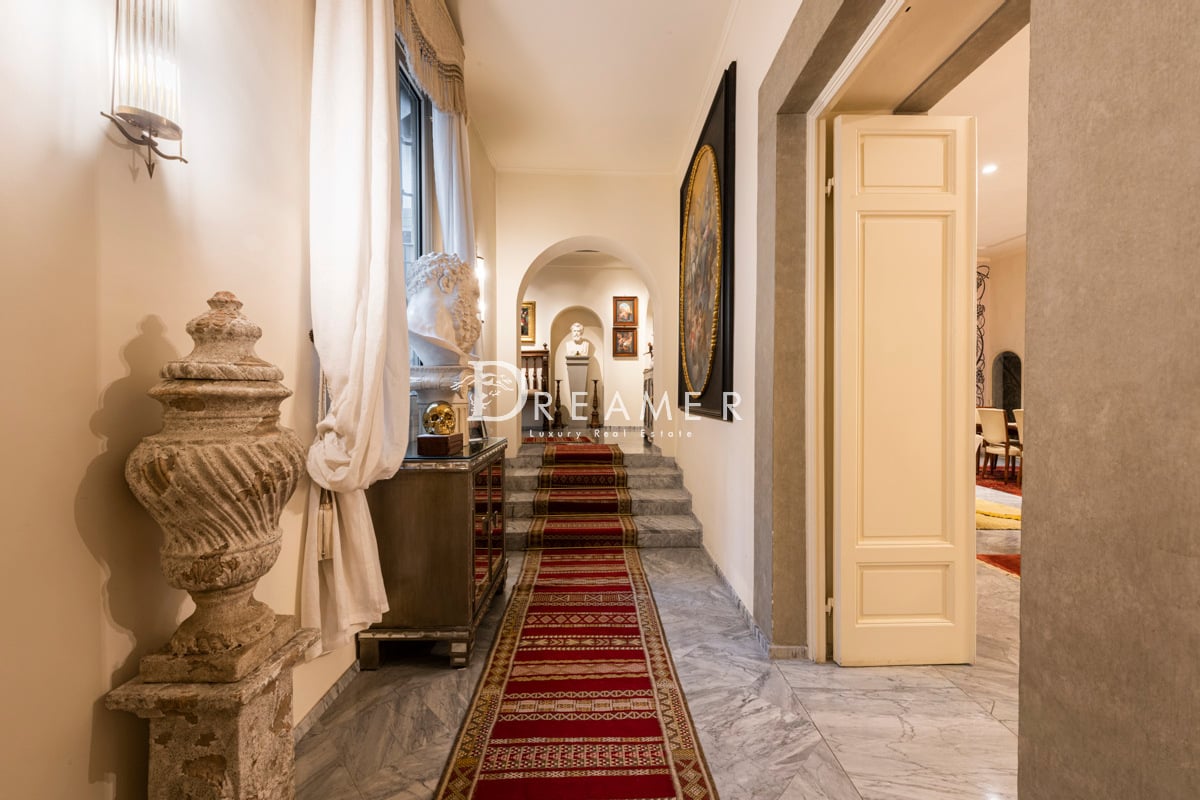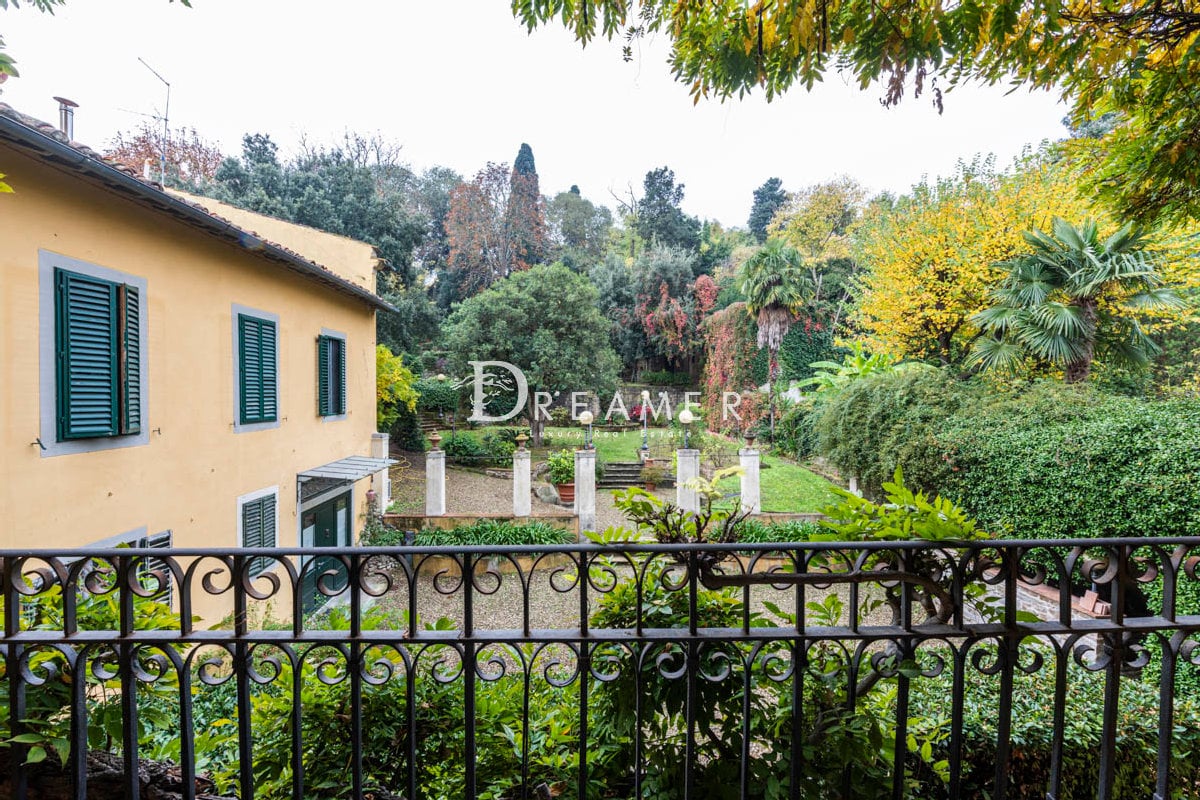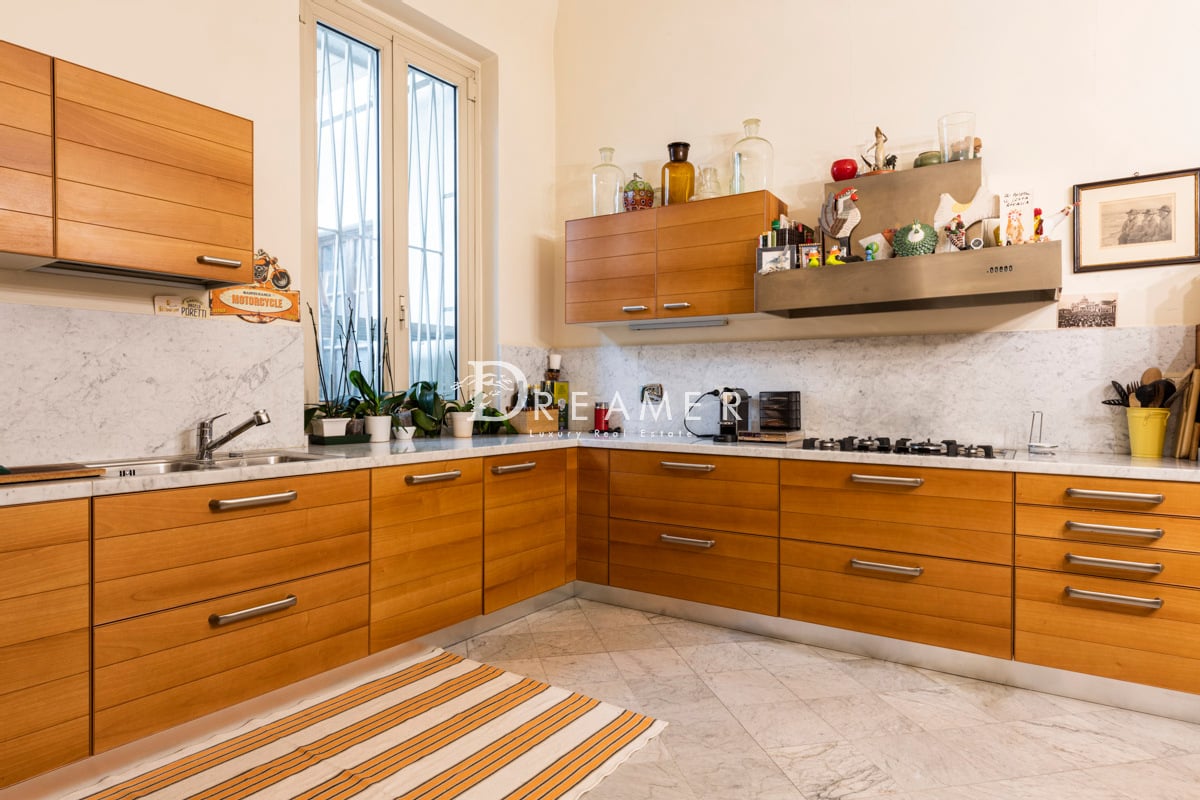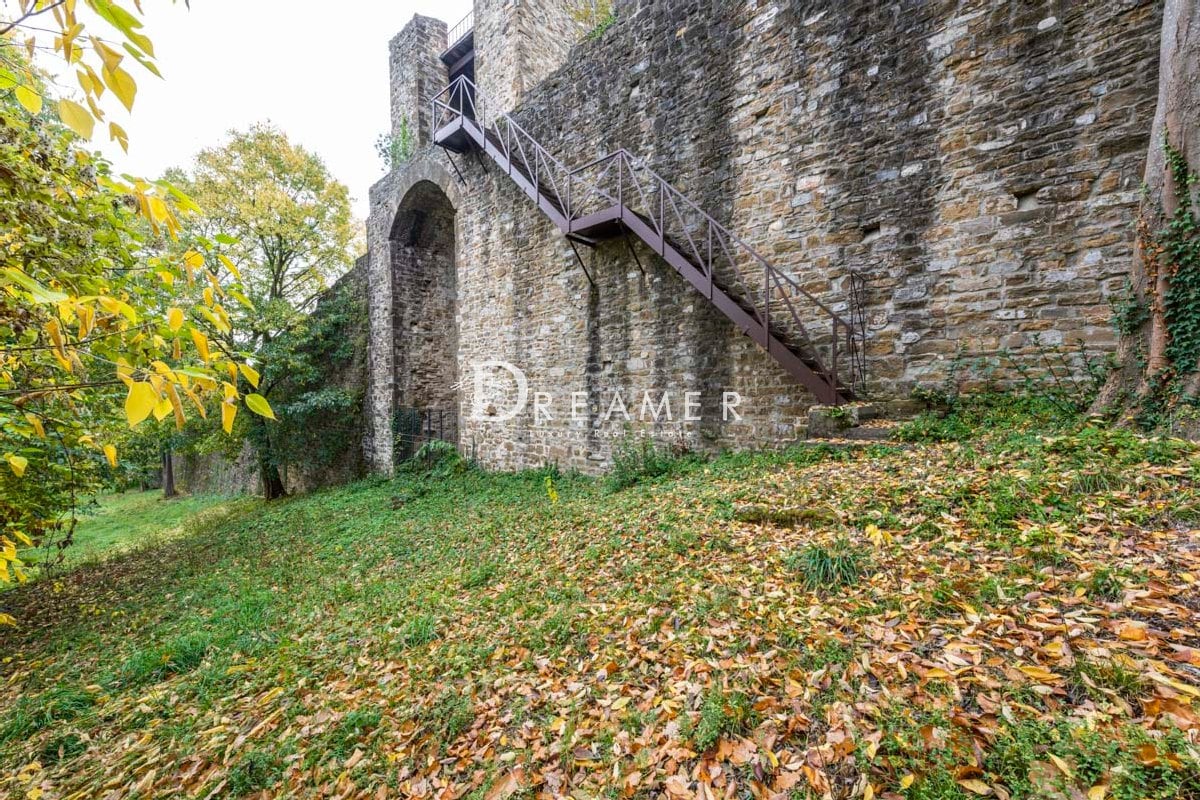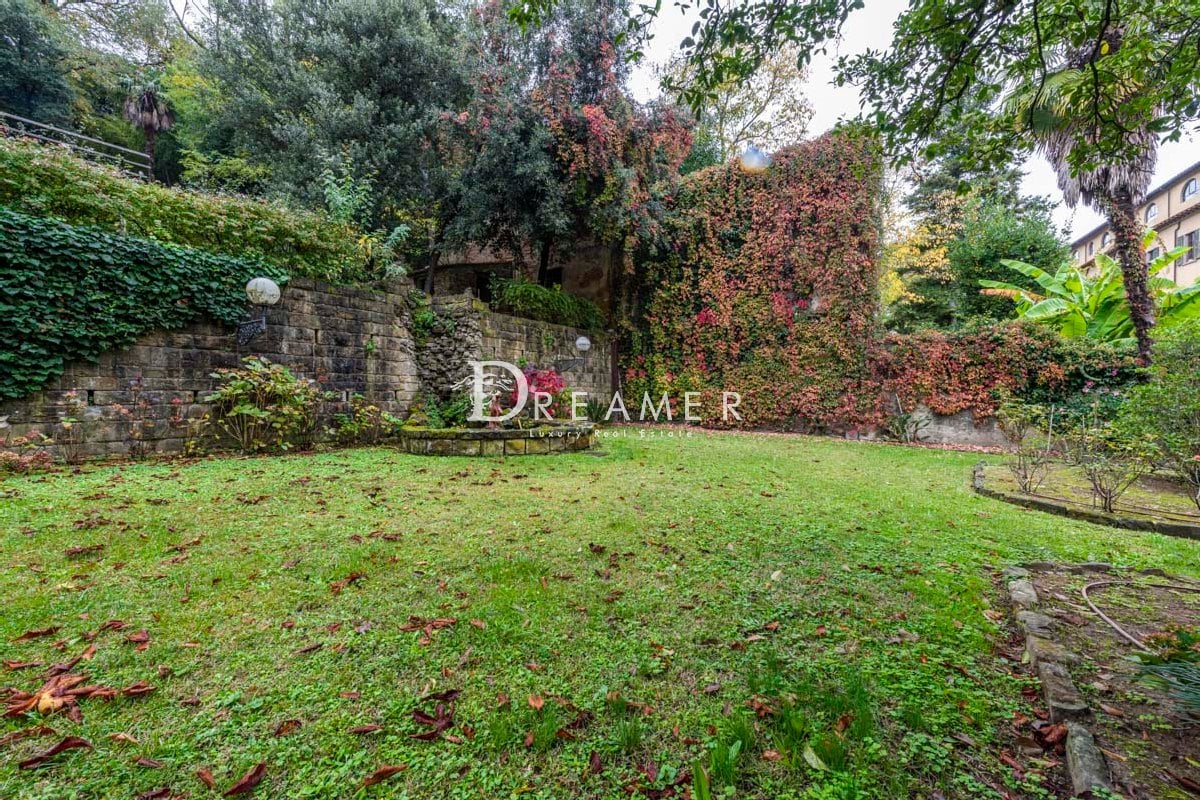 zoom_out_map
Prestigious apartment with exclusive garden for sale a stone's throw from the historic center of Florence. In one of the most important streets of the Oltrarno Fiorentino, we offer this splendid 600 sq m apartment divided into several residential units, as well as 4,000 sq m of garden and a wonderful medieval tower overlooking the whole of Florence. This exclusive apartment with a unique historical-artistic imprint was built in the 18th century, home to a former convent of German nuns. Its particular structure is characterized by large windows, extended corridors as well as by ancient passages. Despite being in the center, this splendid residence enjoys an excellent position, in a green and peaceful setting.
The property has been completely renovated and divided into several residential units. With an internal surface of about 600 square meters, the main apartment is spread over two levels connected by an internal lift.
The main apartment of 300 square meters is located on the first floor, accessible via an entrance. The living area is very bright and consists of 2 bedrooms. The living room was once a terrace, for this reason, inside, there is still an ancient fountain and an elegant fireplace that was added during the renovation. The second room features frescoes painted in the twentieth century and original flooring.
Both bedrooms have large French windows leading to a pleasant terrace overlooking the garden, equipped with a centuries-old wisteria pergola.
From the entrance, in addition to the living room, there is also access to a double bedroom for guests. A large corridor follows with further closets, a service bathroom, a laundry room and a large wardrobe, which leads to a large kitchen and two double bedrooms with en-suite bathrooms.
On the ground floor, the ancient medieval chapel of the convent is 300 square meters, transformed into a study with wall-mounted bookcases. The characteristic elements of the convent have been carefully preserved: the vaulted ceiling together with the columns of the structure offer, in fact, a very suggestive atmosphere. This unit includes a kitchenette and a small bathroom. The French windows give direct access to the internal courtyard of the house.
In addition to the main apartment there are two other buildings: 2 studios of about 30 square meters, both equipped with kitchenette, bathroom, bedroom and garden view. The complex also includes a large cellar, which can eventually be transformed into a spacious spa.