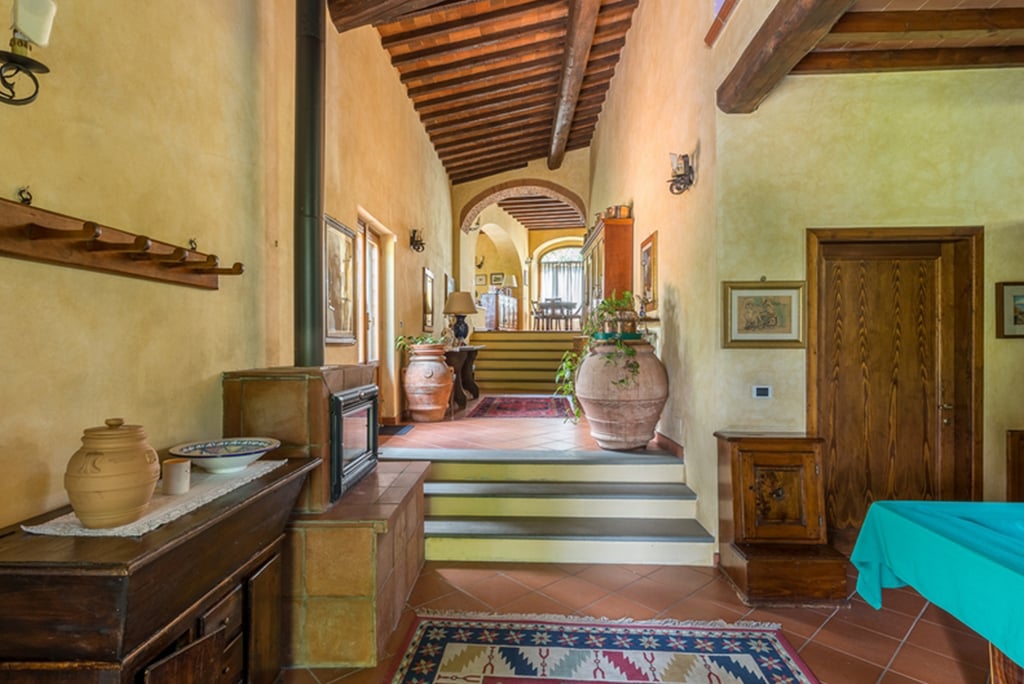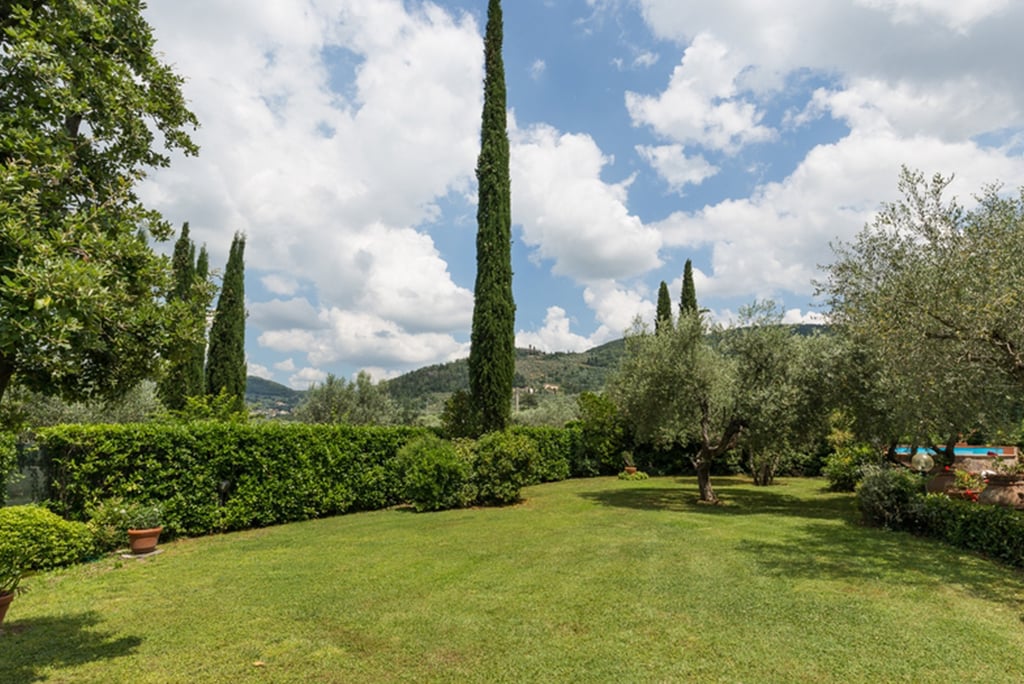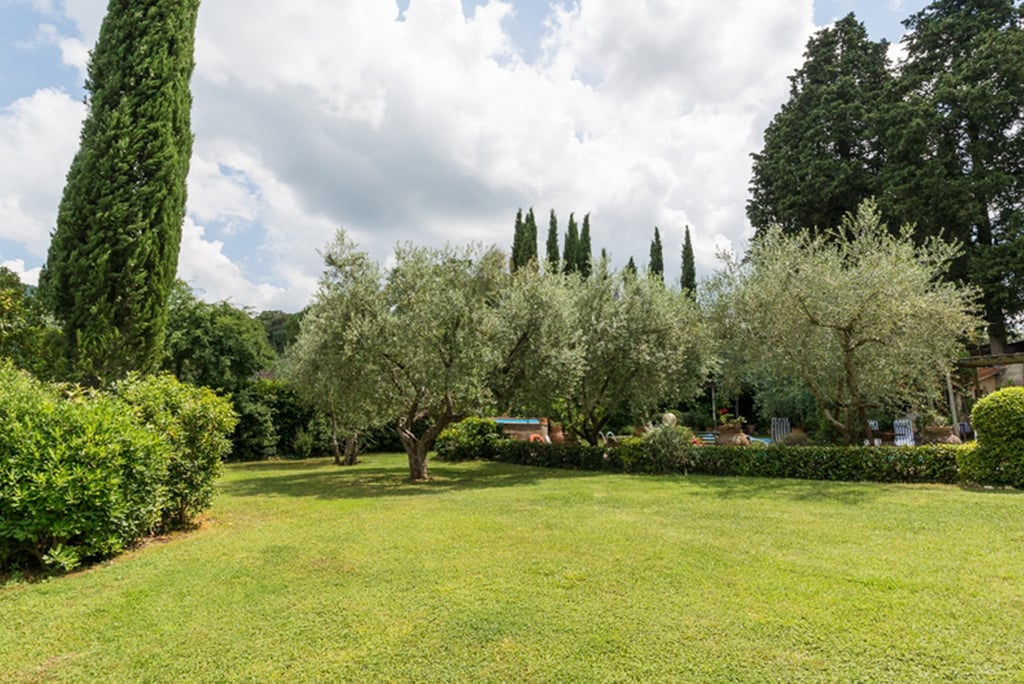 Main house of about 750 square meters on 2 levels with adjacent storage room-boiler room of about 10 square meters. + small courtyard. Interior composed of entrance, billiard room, 6 bedrooms with bathroom, sitting area on the 1st floor, living room with bathroom, kitchen.

Land of about 10 ha with about 2500 olive trees + 3000 sqm of vineyard int with authorization to plant another 5000 sqm of vines by 2020 + various fruit plants

Land for rent from third parties about 9 ha with about 2500 olive trees.

1 Lake of about 3000 square meters in clay

1 farmhouse of about 80 square meters consisting of 1 apartment with 3 double bedrooms + 2 bathrooms + 1 living room + kitchen + 1 storage room for use by the property. Outside there is an exclusive garden, reserved parking and a Jacuzzi with a mini-pool overlooking Florence Cathedral.

1 Business center of about 110 square meters consisting of local mill, warehouse, sales room with bathroom, storage room, dressing room with bathroom and storage pesticides. Outside, a canopy with a panoramic solarium terrace overlooking Florence Cathedral.

Organic extra virgin olive oil brand: VERDE DEL COLLE

Value of the farm that takes into account the land, buildings, equipment and machinery of the company brand.